Chenille is a type of yarn or fabric. It is actually a relatively recent invention, dating back to only the 18th century in France. It was also discovered in Scotland in around 1830, bringing its popularity to the UK and beyond.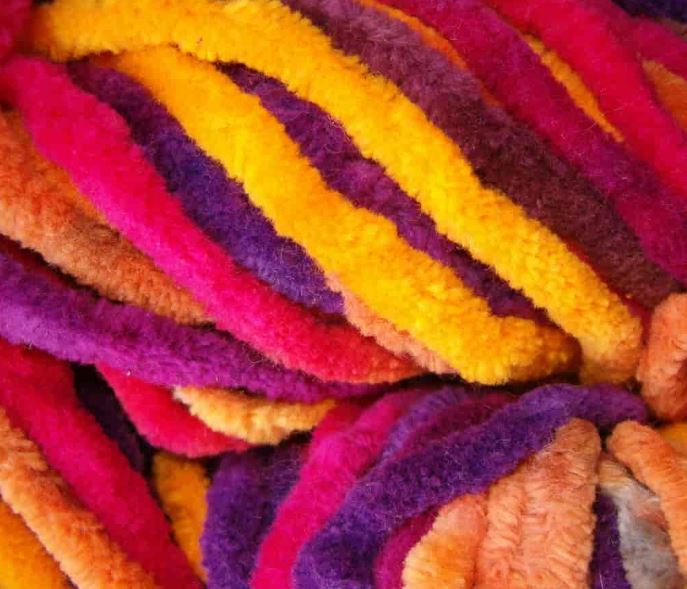 Chenille Meaning
The word chenille actually means caterpillar in French, because of how the fuzziness of the fabric represents the caterpillar.

What is chenille fabric?
It is durable and soft fabric, meaning that it is very useful for certain aspects of clothing and more. It has many tiny little loops which means that it is good for cleaning and holding dirt and materials. If you have flannel material with many loops , such as a soft flannel for babies or similar, this will be made of chenille. 
It is made in a similar way to Tweed.

How to make chenille
Wondering What is chenille upholstery fabric? It is actually made from many layers of fabric. You need to place the short lengths of yarn called the Pile. Between two core yarns. One twists them together and this creates the super soft chenille fabric. The reason i have chosen to include it in this series is because it is often used as a chenille upholstery fabric, because it is rather versatile and can look very luxurious on interior design pieces. 
What is chenille upholstery?
A great material for upholstery, this material is quite deathery and softy. Chenille can be made from cotton predominantly, but has also been known to be made from rayon, viscose or even silk. It can also be made from a blend of natural or synthetic materials. Chenille Fabric for sofas is a preferred choice for higher end pieces.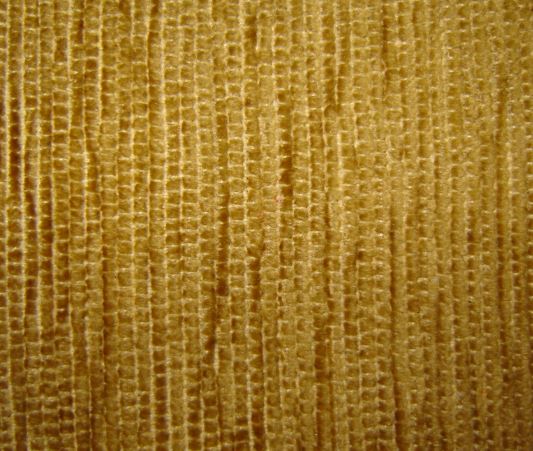 What is chenille made of
Chenille can be made from a range of cotton polyester , silk or rayon wool, it can also be made from blends of a lot of different materials. Really it depends on the product you are making to decide what you want your fabric to be made from. I would say upholstered fabric looks great with cotton or wool, depending on the look you are going for. But I have also seen some brilliant examples of rayon and synthetic materials for things like cushion covers and bedding. So it is really up to you!

How to wash chenille
You can wash chenille in the washing machine, but it has the tendency to fray, so make sure you wash on a low heat to a medium heat. We also recommended using some natural detergent or something to help wash the fabric. Of course, if you have a more special fabric such as silk chenille, you may want to think about hand washing with cold water or dry cleaning because this Chenille Yarn can be quite temperamental sometimes. 
How to wash a chenille sweater?
Simply put it in the washing machine on a medium heat, or get a dry cleaner to wash your sweater. If it is made from Chenille Wool you may want to hand wash with water.
What are chenille stems
This is literally a pipe cleaner. Pipe cleaners are made of stems of chenille.

Where to buy chenille bedspreads
You can buy a bedspread made of this fabric, it is super soft and a durable fabric, which makes it great for bedding. If you are wondering how to make a chenille quilt? Check out this site to see how to make chenille bed
Chenille Disadvantages
There are actually quite a few disadvantages to this fabric however. First off, it is prone to stretching and being distorted. It is also prone to shrinkage, which means it may not be the best material for things that get washed a lot.

Chenille Vs velvet fabric durability.
Velvet is much more dense and smooth compared to chenille. Chenille can possess a slightly scruffy appearance after a while, which means it is not as durable as velvet.